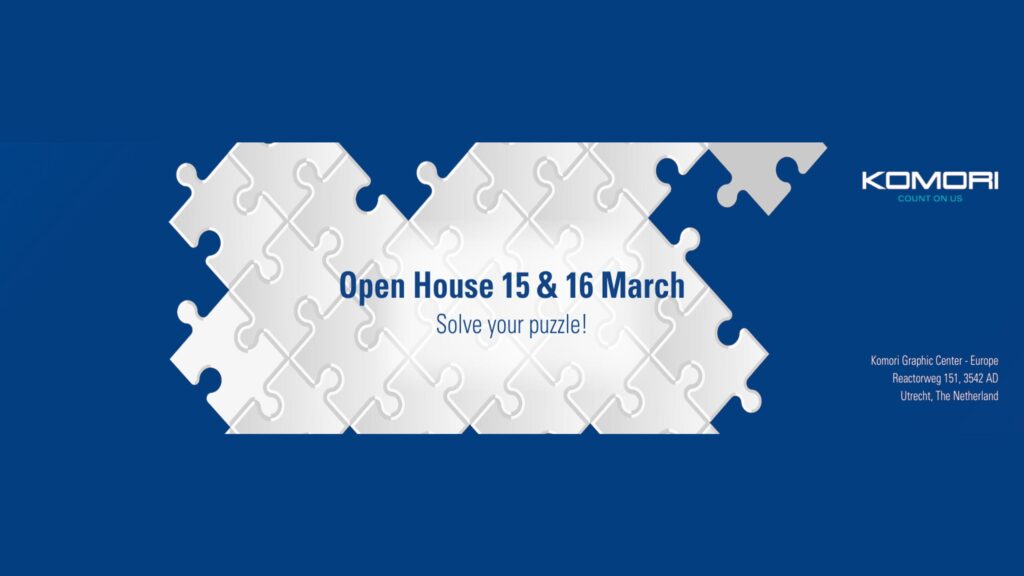 High energy costs, lack of skilled human resources and reducing the environmental impact. Just three of the many pieces to the challenging puzzle of "how to increase your profit". Where do you begin? At Komori, we simplify the puzzle with innovative solutions!
We are pleased to invite you to the Komori Open House, taking place on Wednesday 15 and Thursday 16 March 2023. Discover the new Autopilot, Komori's latest innovation for even faster and more automated print production. Commercial and packaging printers will be inspired with live workflow, print and post-press demonstrations, at the Komori Graphic Center – Europe in Utrecht, the Netherlands.
Komori is dedicated to adding value to your company and improving profits.
Are you ready to simplify your puzzle? Make sure to reserve your seat. Register here or contact your local Komori representative to confirm your participation.